Find out more with our INNOVATIVE​​​​​​ magazines
INNOVATIVE, our Annual Report
INNOVATIVE FOR is much more than an annual report. Every year this magazine features a large number of articles on our major innovations related to sustainable development issues.
You can for example find out how our materials help reduce the weight of cars and so cut down their fuel consumption, or how our materials can optimize the performance of electric batteries, etc.
INNOVATIVE WITH, our magazine "that connects the ideas of the future"
INNOVATIVE WITH is our magazine that sheds light on our unique R&D expertise in innovative materials and on our collaborations with the greatest experts - laboratories, SMEs, start-ups - in promising areas like new technologies and renewable energies.
This second issue is dedicated to our Elium® innovation, a liquid thermoplastic resin that is unique on the market: it makes it possible to manufacture fully recyclable composites. A first whereas traditional thermoset-based composites, widely used in many applications for their light weight and sturdiness, have the disadvantage of not being recyclable at their end-of-life.
This innovation is going to revolutionize the wind power, boat-building, hydrogen tank, and concrete reinforcement sectors. But then, for the best testimonies, read our partners' and customers' opinions in this latest edition!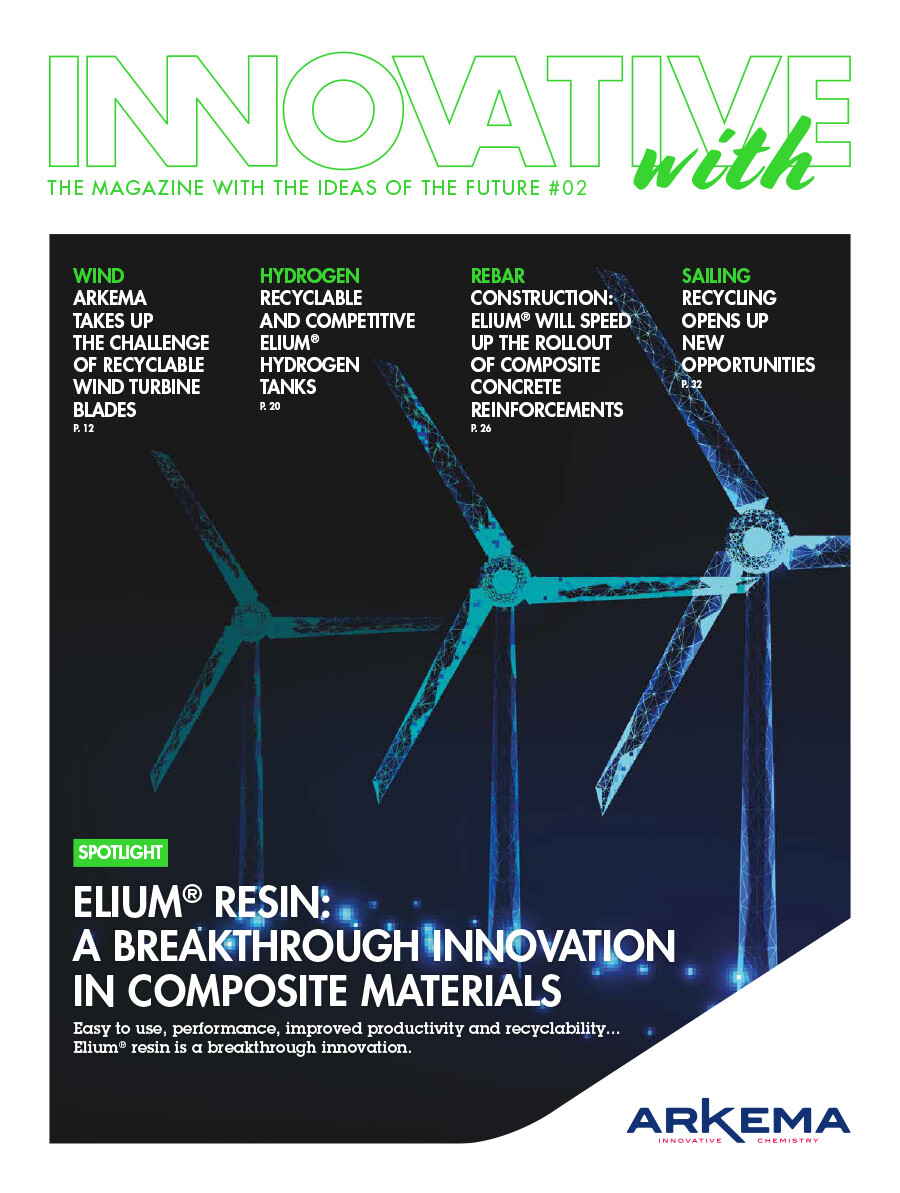 Previous editions:
This first issue is devoted to our electroactive and piezoelectric polymers. Materials with incredible properties that tomorrow will become an integral part of everyday life, as explained by our partners, and revolutionize the electronics, medicine or automotive sectors!