Largest bio-methionine plant in the world
Arkema, number one in the world in thiochemicals (sulphur-based products)
The Arkema Group produces methyl mercaptan, an indispensable compound for the production of methionine, which is widely used in Asia for feeding poultry. It has established a partnership with the Korean firm CheilJedang (CJ Group), the world leader in industrial biotechnology, in order to jointly produce the first methionine made from the biofermentation of renewable raw materials (bio-methionine).
Key figure
Location: Kerteh, Malaysia
Investment: ~€220 million
Start date: January 2017
Production: 80,000 tons of bio-methionine per year for animal nutrition
Partners: Arkema Group and CheilJedang (CJ Group)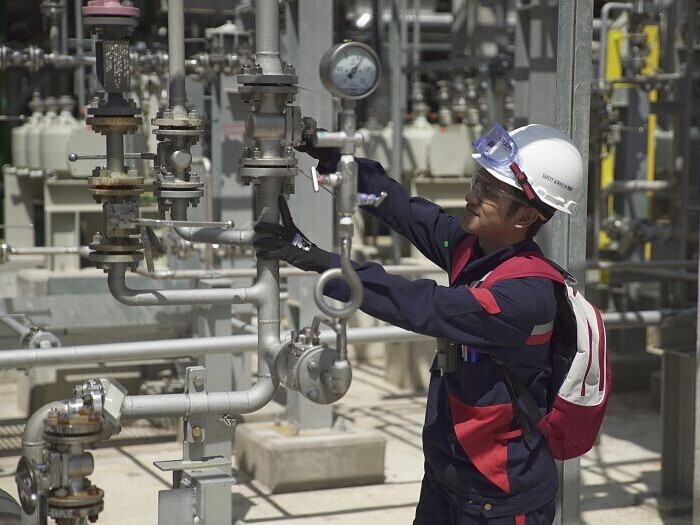 Solutions for agriculture and environment
Soil fumigation is necessary to protect vegetables from soilborne pests (nematodes, disease pathogens) and weeds. However, methyl bromide, the traditional fumigation agent, is now subject to regulatory restrictions due to its effect on the ozone layer. As a result, it will gradually disappear.
The Arkema Group is therefore developing a new agent made from a sulfur derivative (dimethyl disulfide or DMDS), which is naturally present in the environment.
Paladin® and Accolade® are designed to protect vegetable and fruit crops. They are especially effective against nematode parasites and weeds. They do not have any impact on the ozone layer and quickly break down in the atmosphere.
The DMDS for soil fumigation has already been approved in the following countries: the United States, Israel, Morocco,Turkey, Jordan, Lebanon, Egypt, Mexico and Korea.
Our specific offering for other industries: