We hire junior, experienced and expert people from wide-ranging backgrounds including research and development, processes, manufacturing, finance, marketing and human resources.
Do you want to be part of the adventure? To find out about our latest job vacancies, click on the link below:
Arkema certified Top Employer 2023 in four countries
For the second year in a row, Arkema has been officially certified as a Top Employer in France, China, the United States and Brazil. This Top Employer certification is given in recognition of the excellence of our HR practices in these four countries, which account for two-thirds of our employees and recruitments worldwide.
The Top Employer audit covers all aspects of human resources: recruitment of talent, quality of life at work, career management, training and skills development, as well as our efforts to promote diversity and inclusion.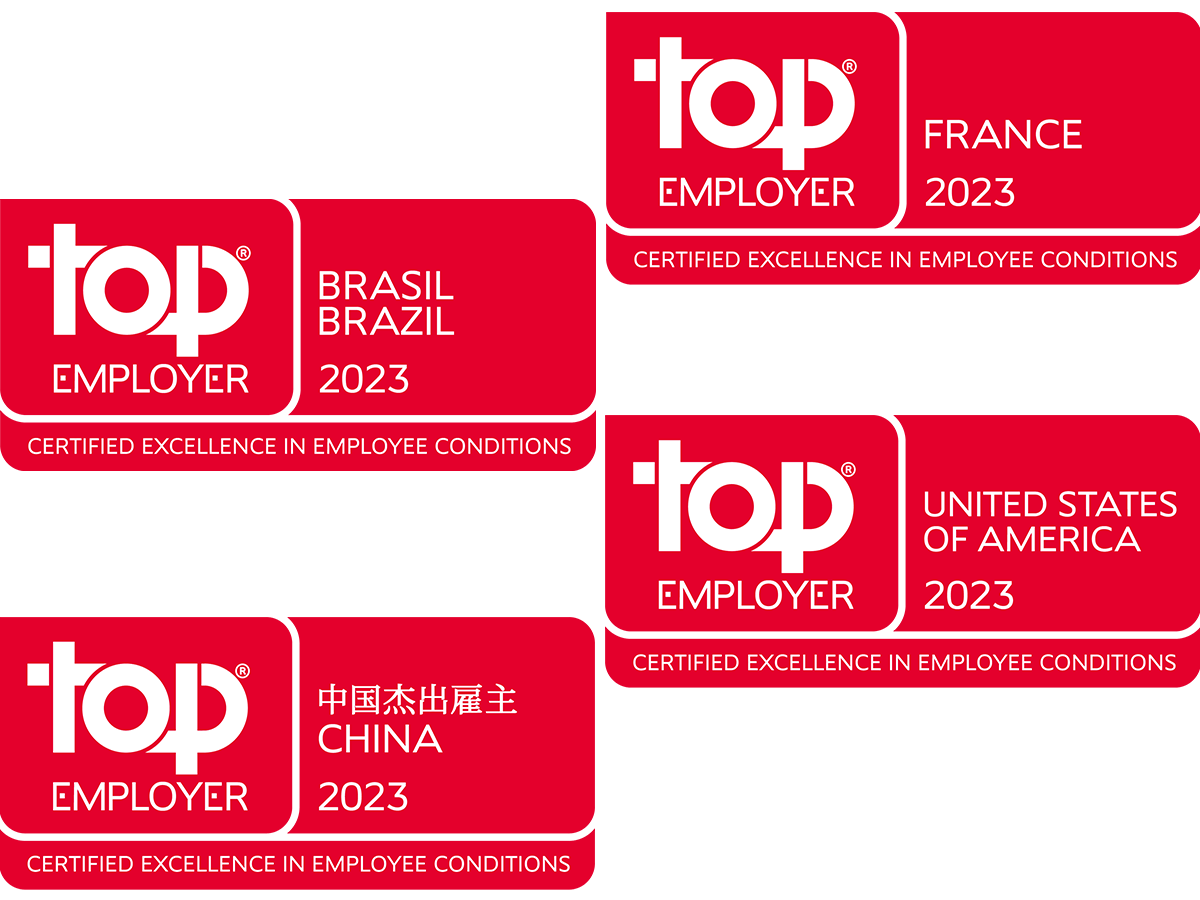 "This award recognizes the constant efforts we make to innovate and improve our HR practices in order to maintain a high level of excellence in the management of our human resources. It also supports our attractiveness at a time when we have high recruitment challenges in France, the United States, Brazil and China" said Thierry Parmentier, Arkema's Vice President, Global Human Resources and Communications.
2,212 employees recruited on permanent contracts in 2022
35% are in Americas
28% are in Asia
37% are in EMEA
Find out about our offers
We offer many job opportunities in our different locations.