Diversity: a resource to be nurtured
Arkema is committed to:
develop professional gender equity at all levels of the company
facilitate exchanges between different countries and cultural diversity in our teams
recruit and integrate people with disabilities, particularly in France
Key figures about diversity in Arkema
25.6% of the Group's employees are women, with a representation of 19% in technical occupations
(STEM: Science, Technology, Engineering and Mathematics)
10.6% of new recruits are above the age of 50
5% employment among people with disabilities in France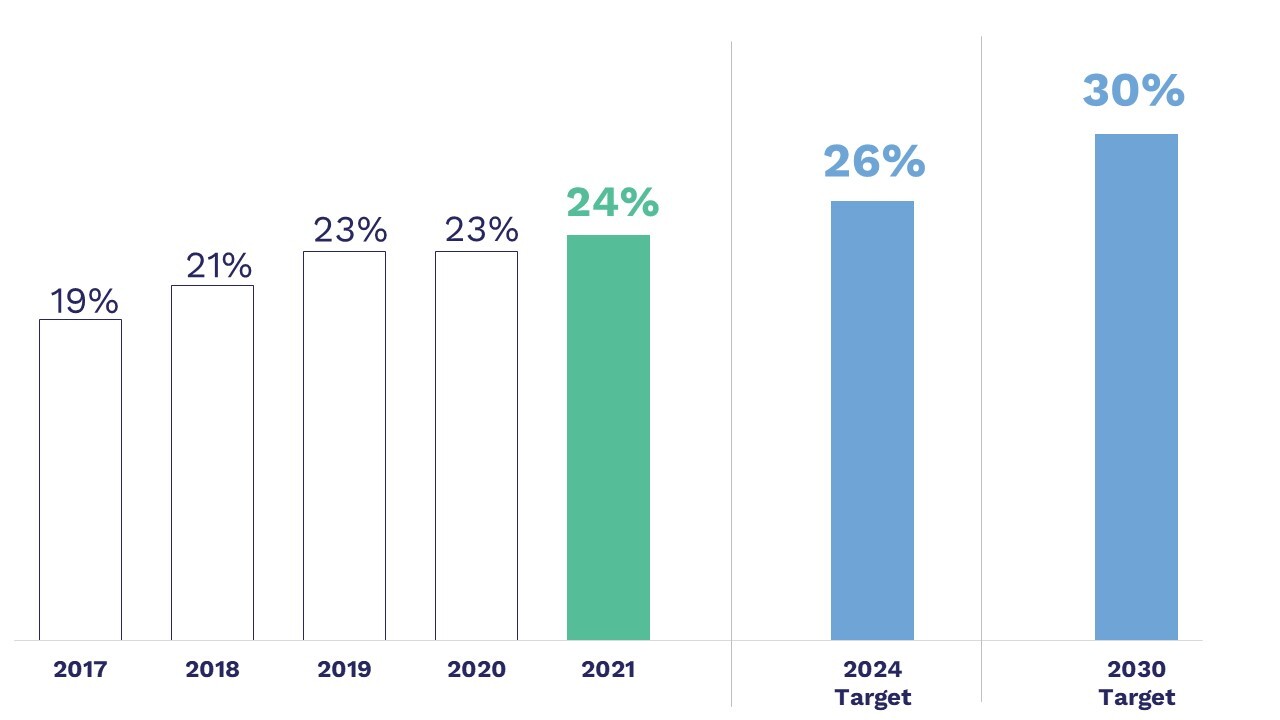 Proportion of women among senior management and directors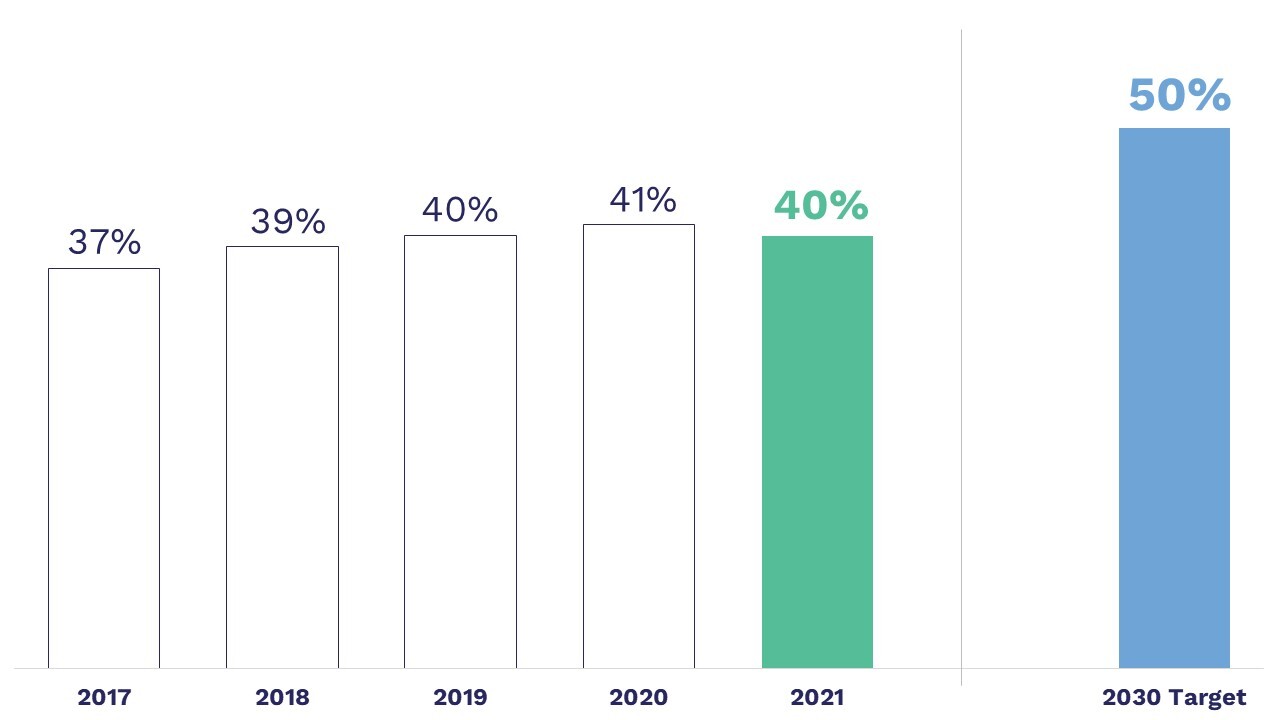 Proportion of non-French nationals among senior management and directors
Encouraging talented women
33% of the Arkema's mid-level managers are women.
As part of its non-discrimination charter, the Group has set itself the goal of reaching 30% of women among senior executives by 2030. To tackle the risk of the "glass ceiling" phenomenon, and support the advancement of women employees, Arkema recently created a mentoring program. Among the Group's leaders, volunteer "mentors" - men or women - are trained to assist their "mentees" in their career development.
Women@Arkema - Mentoring
Subtitles are available in the video player settings.
Women@Arkema - Networking
Subtitles are available in the video player settings.
Arkema believes in international diversity
The diversity of its talents is an invaluable resource for Arkema, both in human terms and in performance terms.
International mentorship helps boost the visibility of high potentials outside France and include more global profiles in senior management, by having senior executives from the Group coach them in house in order to groom leaders for the future.
3 questions to Mengdi Yuan, Head of Talent Acquisition and Diversity Inclusion at Arkema
In Brazil, Arkema Places its Diversity Mentoring Program Under the Auspices of the UN
With its "MARIE" program, Arkema Brazil is implementing various initiatives for gender diversity: mentoring for women, the creation of their own dedicated network, and internal awareness-raising initiatives, among others. Arkema Brazil has decided to launch this program in line with the Group's Diversity policy, and within the framework of the Women's Empowerment Principles (WEP) promoted by UN Women, the United Nations branch dedicated to gender equality and the empowerment of women.
Signing these principles allows for access to resources that optimize the chances of the "MARIE" program succeeding: a network of signatory companies, studies, benchmarks, the sharing of good practices, etc.
This commitment complements our existing commitments under our corporate social responsibility policy. Gender equality is one of the United Nations Sustainable Development Goals that Arkema is particularly focused on.
Find out about our offers
We offer many job opportunities in our different locations.