E-Pure MSA® (Methane Sulfonic Acid)
Product overview
E-Pure® MSA (Methane Sulfonic Acid - CH3SO3H) is a biodegradable acid used in electroplating and electrolyte specially in tin lead deposition; it can be used also for the regeneration of ions exchange resins.
Smart Advantages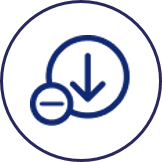 Fewer side reactions
Less harmful baths
Less agressive to the shop environment & equipment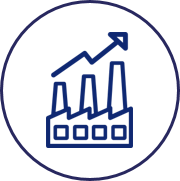 Higher performances

More environmentally friendly
Baths produce less wastage & sludge which can be more easily treated
Nitrogen & Phosphorous free causes no eutrophication
Properties & Key benefits of E-Pure MSA®
Main characterics:


Strong acid


Biodegradable, low COD


Non oxidizing and not foaming


Compatible with oxidizing agent and biocides
High solvency of organics
High metal salts solubility
High conductivity
Lower sulfate, iron and chloride content
E-Pure MSA® performances:

Tin/Lead & Tin/Lead alloy plating
Tin plating
Immersion and spray stripping of Ni, Sn, Pb, Sn/Pb, Cd Cu , Zn
Electropolishing
Regeneration of ion exchange resins
A more friendly environmental grade
E-Pure® MSA is replacing most of classical acids used in Sn or Sn/Pb electroplating baths such as Phenol Sulfonic Acid (PSA), Fluoroboric acid (HBF4), Sulfuric acid (H2SO4) and Halides, and frees processes from toxic lead and hazardous fluoborates. With E-Pure MSA®, bath can operate with lower metal content and allows for reduced waste, sludge and fewer residues and effluents. E-Pure® MSA also offers the possibility to recycle electrolytes.