03/01/2019 - 4 mn
Arkema is counting on a unique offer of thermoplastic composite tapes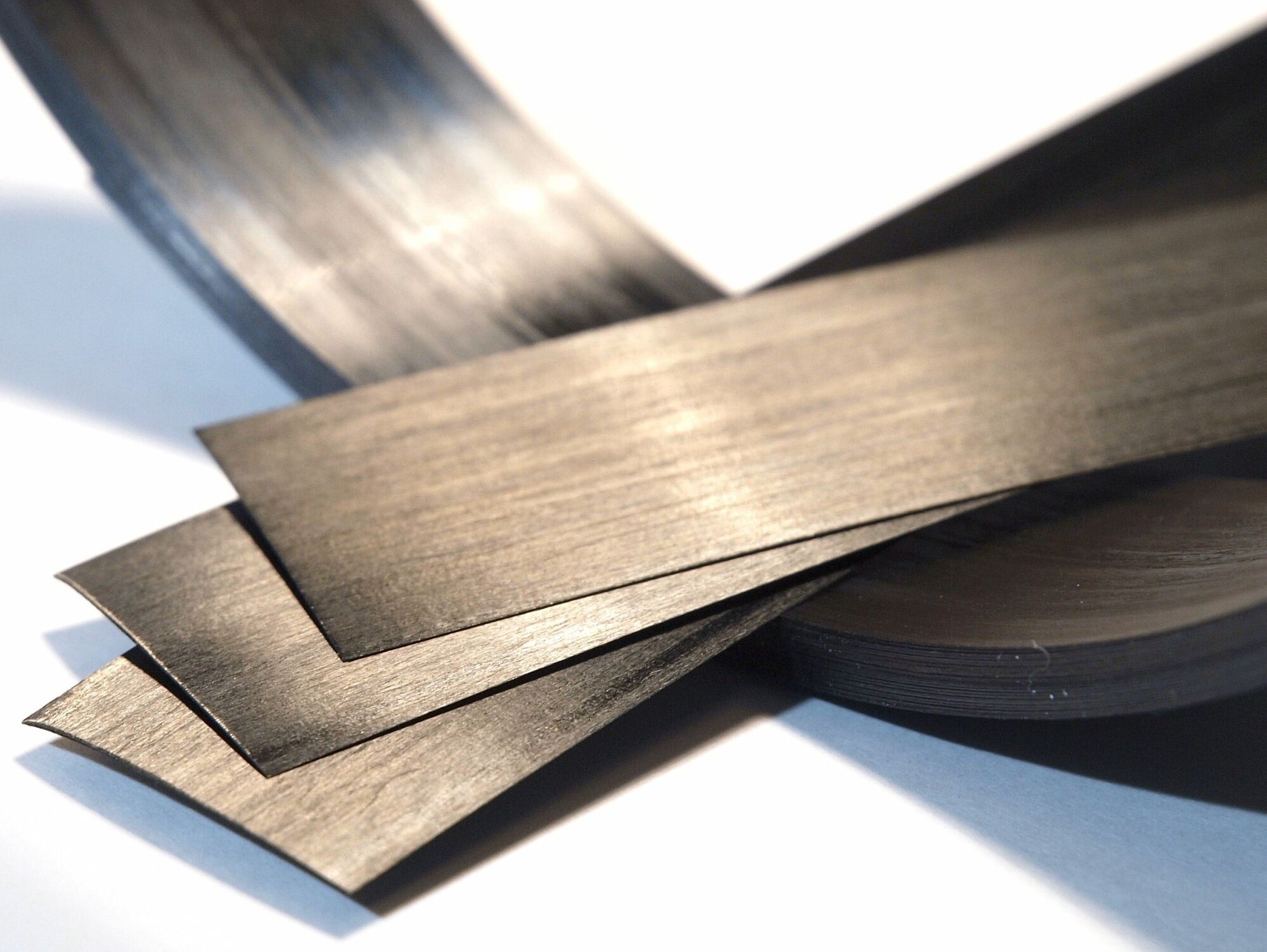 The manufacturing processes for thermoplastic composite parts have improved considerably in recent years. Easier to produce on an industrial scale, this family of composites also offers the advantage of being recyclable. These characteristics explain their rise in popularity over the last few years, which Arkema has contributed to by developing pioneering composite tape solutions, thanks to its expertise in high-performance polymers.
The recent success of thermoplastic composites is based on their automated manufacture, in particular the arrival of robots capable of removing and thermobonding layers of pre-impregnated tapes at industrial production rates. A driving force behind this progress, Arkema has developed a unique offer in the tapes sector by joining forces with composite specialists such as the Hexcel and Barrday groups. "Our association with these companies enables us to develop the most suitable solutions—tapes in PEKK (polyetherketoneketone), PVDF (polyvinylidene fluoride) and polyamides—that meet the requirements and specifications of three target markets: aeronautics, oil and gas, and automotive," explains Michel Glotin, Materials Scientific Director at Arkema.
PEKK thermoplastic composites for the aircraft of the future with Hexcel
In its search for increasingly lighter materials, the aeronautics sector has become a major consumer of epoxy-based thermoset composites. Today, this sector is leading innovation by targeting the use of a new generation of thermoplastic composites, in particular PEKK-based ones from Arkema, which are the top of the line in thermoplastics with outstanding resistance qualities. "Kepstan® PEKK tapes are considerably more efficient than epoxy thermoset resin tapes," explains Philippe Bussi, PEKK development manager at Arkema. "In association with short or long carbon fibers, PEKK has become an alternative to a variety of metal parts, for roughly half the weight".
This success is due to PEKK's lightweight characteristics and heat resistance (up to 260°C) but also to its exceptional mechanical properties:
Metal, regardless of the stress direction, always responds in the same way to physical stress. For thermoplastic composites, it all depends on the direction of the fibers. Customized parts can therefore be made to suit the final application, and above all they can be thermoformed, which was not possible with epoxy tapes in the past. This opens up a vast range of applications."
Philippe Bussi - PEKK development manager at Arkema
Metal, regardless of the stress direction, always responds in the same way to physical stress. For thermoplastic composites, it all depends on the direction of the fibers. Customized parts can therefore be made to suit the final application, and above all they can be thermoformed, which was not possible with epoxy tapes in the past. This opens up a vast range of applications."
Philippe Bussi, PEKK development manager at Arkema
What better illustration of the PEKK success story then the strategic partnership recently set up between Arkema and Hexcel? This producer of high performance carbon fiber and benchmark semi-finished composite products in the aeronautics sector, which notably supplies thermosetting composites for the Airbus A350 fuselage, joined forces with Arkema to develop PEKK Kepstan® composite tapes reinforced with continuous carbon fiber for the production of tomorrow's aircraft. Initially restricted to secondary components (leading edges, moving flaps, etc.), the use of these thermoplastic composites will be able to be extended to the most highly stressed components of the fuselage and wings. "The solutions developed in a joint laboratory in France will allow compatible production methods to be adapted to the high production rates of the aircraft manufacturers," says Philippe Bussi.
In response to the exponential demand for their PEKK, Arkema—one of only two manufacturers of PEKK in the world—recently doubled its production capacities in France and is about to open a world-class unit in Mobile, Alabama in the USA. PEKK's success continues to soar!
Thermoplastic tapes for flexible pipelines in offshore oil fields
Thanks to its expertise in high-performance polymers—with PVDF Kynar® and the bio-sourced Rilsan® polyamide—already used to seal flexible pipelines at deep-sea oil facilities, Arkema joined forces with Barrday in 2018 to create BarrFlex TU LLC, a joint venture that is destined to become the leading innovative supplier of thermoplastic unidirectional tapes for the oil and gas industry.
This collaboration aims to develop tapes based on PVDF Kynar®, Rilsan polyamide, or PEKK Kepstan® combined with carbon fiber, but also with other types of fibers, to replace part of the metal on flexible pipelines (risers and flow lines). These can be several kilometers in length between the platform and the undersea oil well. Current installation techniques require inflatable buoys to be placed along the length of the pipeline to bear its weight and to prevent damaging the platform. These structures are both complex and costly to install!
By replacing the metal in the pipelines, composites allow for considerable gains in terms of weight reduction and corrosion resistance. "Our objective is to help our clients build and validate pipelines that can withstand temperatures of up to 120°C, pressures of up to 700 bar, and extremely corrosive environments," explains Olivier Merle, head of Arkema's Oil & Gas market. "A composite solution can help reduce installation costs and meet strict requirements in terms of structure, durability and the environment. We are proud to be able to offer these solutions to our clients which bring them real added value."
Rilsan® Matrix, the latest composite tape for weight savings in vehicles
Automotive manufacturers, which are subject to increasingly restrictive CO2 limits, with maximum emission levels per car set to decrease from 130 to 95 g/km in 2020, are also increasingly using composites, which are appreciated for their weight and solidity benefits. And they are taking a growing interest in thermoplastic composites, with their added advantage of recyclability.
Arkema therefore stands as a privileged partner in this "weight loss program" with Rilsan® Matrix, a new thermoplastic composite material specifically designed for the automotive sector in conjunction with the Canoé R&D center in the Aquitaine region. This tape combines continuous unidirectional carbon fibers closely bound by a high-performance thermoplastic polyamide specially designed to meet the requirements of the structural components in the automotive sector.
To validate the industrial production of Rilsan® Matrix components, Arkema joined forces with Coriolis, an SME specialized in composite procedures, in order to take advantage of their automated fiber positioning technology which has a proven track record in the aeronautics industry. Subjected to rapid heating above the melting point of polyamide, the tapes bond together at very high rates to create a flat preform. Then, using procedures from Cetim, the technical center for mechanical industries, these preforms are thermostamped in a press and overmolded to obtain the final 3D part.
"We were able to prove that with Rilsan® Matrix tapes, auto parts makers can create composite components at large series industrial rates and at a competitive cost," explains Gilles Hochstetter, composites specialist at Arkema. What are the benefits of these Rilsan® Matrix components? They have high chemical, mechanical and thermal resistance and can withstand application procedures for metal anti-corrosion treatments, known as "cataphoresis", used on automotive production lines. This way, manufacturers can combine metal parts with composite parts in the structure of the same vehicle without losing the resistance properties of the entire unit, in particular to impacts.
"Our polyamide used to impregnate the carbon fibers offers Rilsan® Matrix tapes resistance properties well in excess of other more commonly-used polyamide resins such as polyamides 6 or 6.6. This new composite could well be at the heart of the transformation of the automotive industry!" concludes Gilles Hochstetter.