Glass coating for glass containers
Hot-end coating - Certincoat® range
Discover our most popular brand! Certincoat® hot-end coating for glass container is the worldwide standard used in the beverage and food industry.
Certincoat® hot-end coating system delivers a system of technologies designed to provide a reliable and cost effective bottle coating operation.
The leading hot-end coating operation
The introduction of the patented Certincoat® system revolutionized hot-end coating (H.E.C.). The Certincoat® System includes:
Certincoat®TC100 coating material
Precision metering pump assembly
High efficiency coating hoods for all line speeds & glassware sizes
Regular technical support and in-person consultations by Arkema advisors.
Performance, high-reliability and efficiency
With the Certincoat® system, glass production lines can produce high-quality coated ware with less downtime. Additional benefits include:
Uniform and consistent coating
Excellent finish protection
Efficient use of Certincoat®TC100, with minimal waste
Coating efficiency not affected by humidity or ambient temperature fluctuations
Significant reduction in plant corrosion problems.
Coating hoods
Through years of development and glass operation, Arkema offers the most diverse, efficient and reliable portfolio of coating hoods on the market to meet your specifications.
The T-hood is designed to apply a tin oxide layer using a chemical vapour deposition (CVD) process and to coat a wide range of glass containers at different production speeds. The T-hood is used in the hot section, prior to cold-end coating application, to obtain highest performance of the complete system HEC-CEC.
The T-hood benefits from:
A loop system (inner and outer loop)
A combination of turbulent and laminar airflow
A complete data monitoring
All these elements are under patent.
Arkema designed the XE Series Hood for optimal operational efficiency to drive customer cost savings. The Certincoat® XE series is the American next-generation hot-end coating hood that focuses on improved operational efficiency, resulting in less cleaning and reduced maintenance downtime. Based on extensive field-testing these upgrades have resulted in a decrease in cleaning time and frequency required. These cost savings per line is estimated to be at least $15,000 annually.
The XE Series hood features:
Easier tunnel and door cleaning
More efficient hood cooling
Better exhaust distribution
Ease of job-change adjustments
Direct feed and feed insert for optimal chemical usage (patent pending)
Optional directed flow for higher coating requirements.
Cold-end coatings - Tegoglas® range
The Tegoglas® range is our Cold-End Coating products - CEC system - completing our offer for the container glass industry and covering a wide variety of applications.
| | | |
| --- | --- | --- |
| Product name | Nature | Bottle market |
| Tegoglas® RP40 | OPE wax dispersion | Standard |
| Tegoglas® RP40C | OPE wax dispersion | Standard |
| Tegoglas® RP40LT | OPE wax dispersion | Standard |
| Tegoglas® 702 | OPE wax dispersion | Pharma / Decoration |
| Tegoglas® T5 | Aqueous dilution | Decoration |
| Tegoglas® OL80 | Mixture of fatty acids | Standard |
Commercial propositions: CertinAdvance® - Glass container protection
The most advanced glass container protection CertinAdvance® is designed to improve your coating quality and your production efficiency.
Certinclear® is the new hot end coating from Arkema. It is composed of the T-hood designed to apply Certincoat® TC 100 in order to make your HEC perform at its best.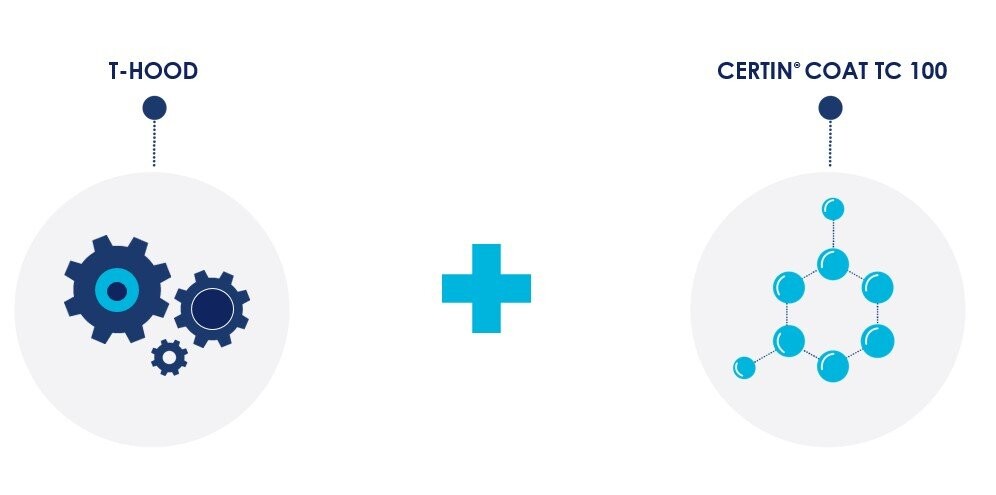 T-hood: the perfect combination for your HEC
This new Hood with Certincoat® TC 100, is designed to produce:
Less emissions
Less deposists in the hood
Less and easier cleaning
Less maintenance needed
Easy adjustement after job change.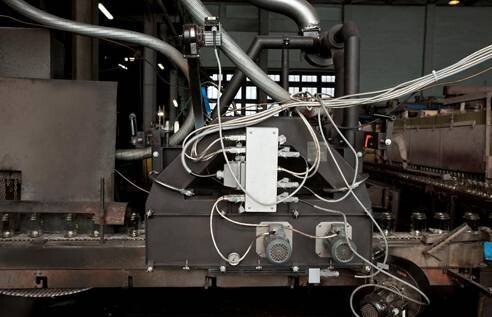 Certin®Clear guarantees you higher efficiency and increased HEC homogeneity on your glass botlles.
It is a new way of cold-end coating with new spray and introduction of Certin® Topcoat 201 for higher precision of final coating. An application device designed to maximize your final coating result.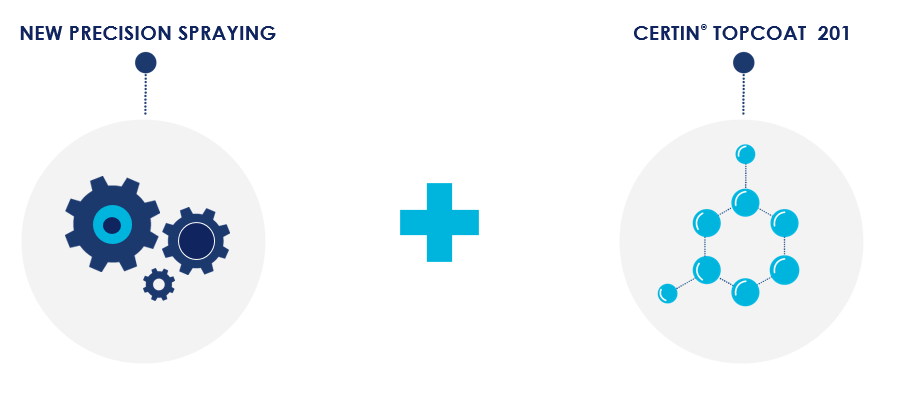 The spray cabinet
The spray cabinet applicator delivers Certin® Topcoat 201 where it matters, resulting in very high scratch resistance. The containers are coated from the side to avoid coating the inner surface of the bottle.
The spray cabinet helps to have:
Less over-coating on the bottle shoulder
Uniform coating at the bottom of the bottle.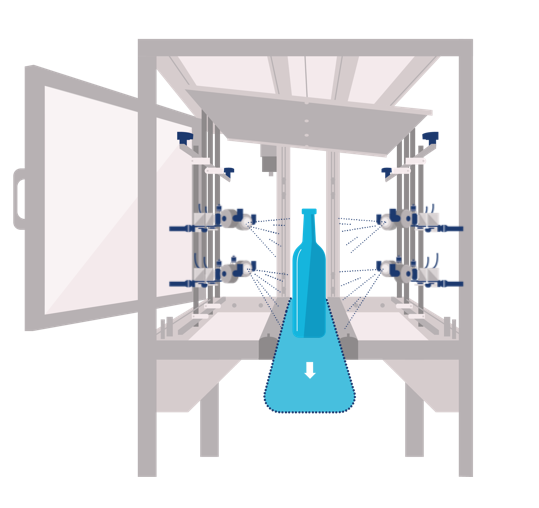 The most precise Cold-End Coating system:
Topcoat 201: right product at right bottle temperature around 70°C
Better application conditions and control
Precise coating on bottle to bottle contact areas
No inside coating and no foaming
Easy to install
Improved label adhesion.
Technical support for glass coating containers
Our laboratory in Vlissingen, NL, can test Hot-end and Cold-end coatings on your bottles with the use of various techniques and instruments.
The laboratory is equipped with all tools necessary to analyze the container surface, like by mapping the hot-end & cold-end distribution we can check your application and together with our field service people help to optimize your coating application process.
Webinars
Arkema experts hosted training modules in glass coating technology for Hot-end and Cold-end coating: Fundamentals / Intermediate. If you did not have the possibility to attend to one of our webinars, you still have the possibility to download the teaching supports to learn more about the technics in glass coating.