Batteries Event 2021 will again likely be one of the only opportunities to meet all then Battery industry Players: raw material suppliers, Car manufacturers and cell manufacturers, as well as the historical players will be in Lyon to explain their strategy and detail their Roadmap.
The Batteries Event will cover all aspects of the circular economy value chain, starting from the production of the battery through raw materials, cell manufacturing, use and safety, management and applications, going through market trends, research and development, new technologies and finally closing the loop with a focus on recycling, second life and regulations.
International battery industry key players such as OEM, cell and pack manufacturers, end users, experts, researchers and recyclers will come together to discuss and exchange on new chemistries, manufacturing process, battery components, battery second life, recycling, regulation, future expectations and innovations.
From Oustide to Inside the Battery Cell
Inside and outside the cell, we have the market leading technology portfolio of specialty materials for battery systems that increase efficiency, safety and reliability.
"HOW SPECIALTY MATERIALS CAN CONTRIBUTE TO BUILD MORE SUSTAINABLE BATTERIES".
This conference will be delivered by Anthony Bonnet, Scientific Director Materials for Energy, on September 11th - 9.50 - 10.15 am.
Summary: Europe is currently building its own battery ecosystem with a strong attention on the overall carbon footprint of this complete value chain. Arkema, as a designer of materials and innovative solutions takes its responsibility in supporting the development of more sustainable lithium-ion batteries. This presentation will highlight how Arkema can contribute positively through five pillars for which we will showcase some key technological developments: Biobased Products, Ecodesign, Sustainable Manufacturing, Local supply, Recycling.
Taking an example on sustainable manufacturing, NMP solvent is widely used in electrode manufacturing but alternatives needs to be found. Through decades of knowledge in PVDF emulsion polymerization, Arkema is engaged in providing efficient Kynar® PVDF binder allowing water based electrode manufacturing and will display a set of performances recently achieved. To go one-step further, Electrode dry process is undoubtfully a breakthrough. Arkema will detail how we are contributing in overcoming the industrialization challenge. We will make sure to present our latest technical results related to the 5 pillars.
Discover the full confErence program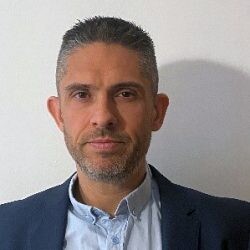 Practical information
When ?

From September 29 to October 1, 2021

Where ?

Lyon Marriott Hotel - Cité Internationale
Discover our product ranges for battery applications