Against the global landscape of accelerating change throughout the oil & gas industry, Asian Refining Technology Conference (ARTC) is the key meeting point where thought-leaders look to the future, to embrace change and capture new opportunities to deliver profitable market growth and value creation across the downstream oil and gas supply chain.
ARTC 2021 format:
October 21 2021 - Pre-Conference Virtual Workshops
October 26 2021 - Virtual Conference - Day 1
October 27 2021 - Virtual Conference - Day 2
October 28 2021 - Singapore In-person Conference
The 2021 ARTC programme focuses on the theme "Preparing the plants of tomorrow for a sustainable & low carbon future", and this year's event will gather leading industry influencers and experts to share their expertise and first hand case studies on global refining and petrochemical market trends, how operators can remain sustainable and competitive in an evolving market, and how digitalisation and IIoT is changing critical business infrastructure.
Your value-added partnership with Arkema, the global supplier of DMDS®, your reliable solution for sulfurization and coking reduction
Arkema is the only company to manufacture DMDS Evolution® E2, the most performant sulfiding agent, and provide direct turn-key catalyst sulfiding services worldwide with Carelflex®.
Dimethyl Disulfide, DMDS Evolution® E2 is the most effective sulfiding agent to be used for insitu hydroprocessing catalyst activation during startup of the unit. Hydrotreating catalyst (HDT) must be converted to the "Sulfide" forms to get the desired activity. DMDS Evolution® E2 is easy to pump, fully soluble in any hydrocarbon and has a high sulphur content to minimize delivered quantity and be cost effective.
Moreover, Arkema offers its expertise with Carelflex® service that includes top quality equipment and dedicated and flexible teams to handle and inject DMDS®.
Carelflex® provides refineries with the benefits of an optimal on time sulfidings with DMDS Evolution® E2.
Learn more on DMDS® for refineries
Francis Humblot, Arkema's Sulfiding Expert will deliver a conference at ARTC.
October 27 at 6.15pm: "In-line H2S analyzer for a better management of hydroprocessing catalysts sulfiding".
Get in touch with our expert and discover how digitalization will improve your sulfiding !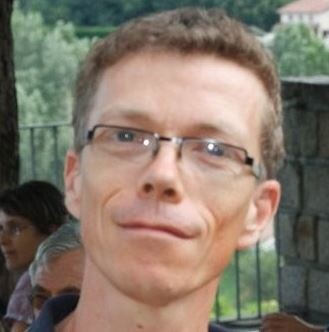 Practical information
When ?

From October 21 to 28 , 2021

Where ?

Singapore
Discover our product ranges for oil and gas applications