12/08/2021 - 7mn
FRP reinforcing rebars with thermoplastic resin: how Elium® helps to improve project project lead-time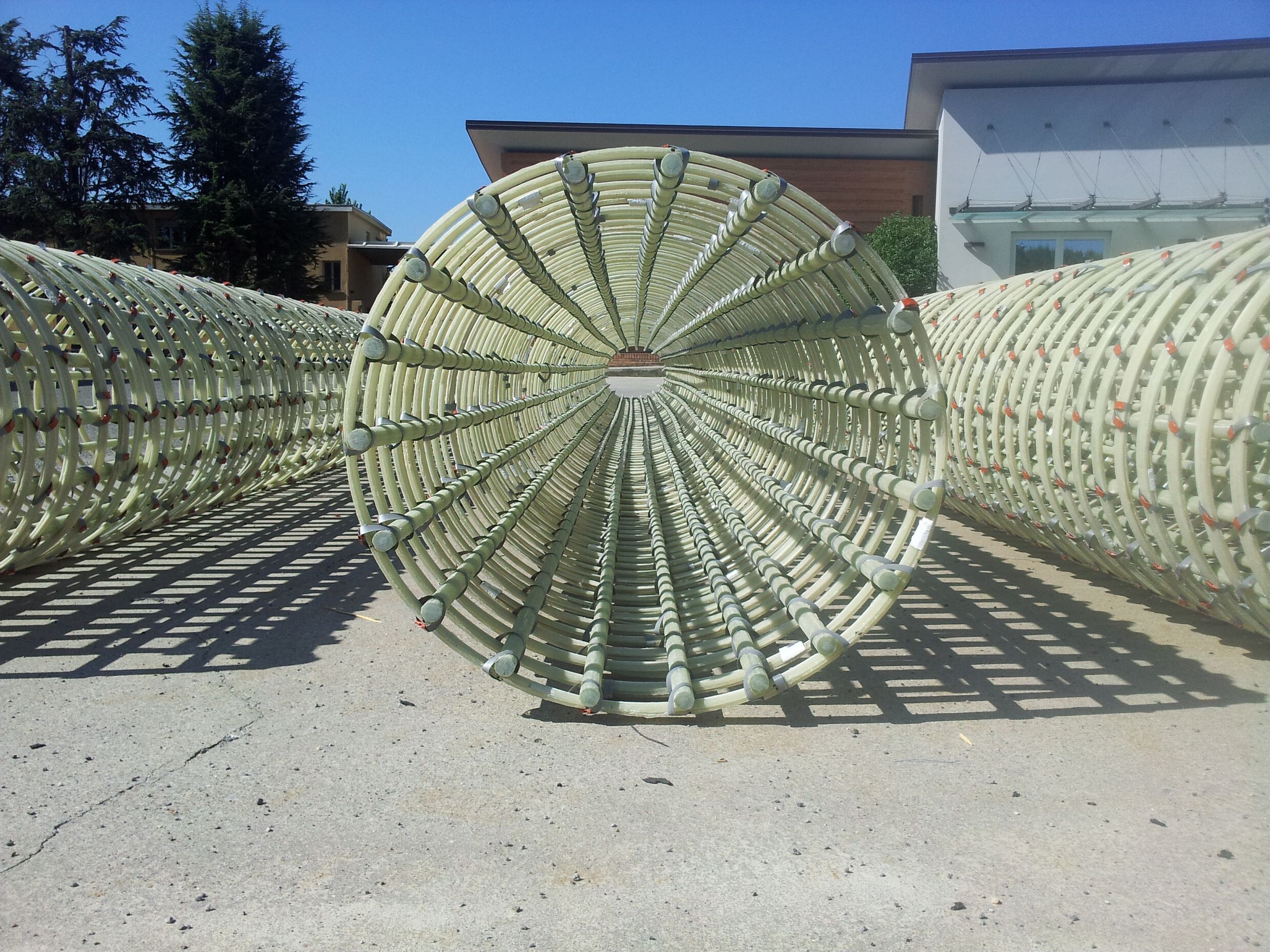 FRP rebars (or Fiberglass Reinforced Polymer reinforcement bars) have advantages in terms of corrosion resistance comparing to conventional steel rebars. On the other hand, thermoset FRP rebar lack of logistical flexibility, which in turn affects largely construction project. The innovative FRP rebars made with Elium® thermoplastic resins is a game changer: it is ultra-tough, recyclable and easy to manipulate for hot bending on site. Sonja Blanc, CEO of Italian building manufacturer Sireg Geotech explains how FRP rebars can contribute to the project lead-time management.
Why are you working with Arkema?
Sonja Blanc – Sireg Geotech has thirty years' experience in producing composite materials for the construction industry. We are a partner and a customer of Arkema and we are working together on creating the next generation of thermoplastic composite reinforcements for concrete, made from glass fibers and Elium® resin. This is a real challenge! Using these new rebars will help to ease the supply chain and provide improved mechanical performance and sustainability for buildings and structural works.
What are the market's development prospects?
S.B. – They're very promising. Currently, steel reinforcements make up most of the market. Thermoset composite rebars have so far been slow to emerge owing to a lack of standardization in their design and underdeveloped communication. But using Elium® resin changes things, and this innovation is ready to conquer the market. Within the next five to ten years, we expect fiber-strengthened composite rebars to make up 10% of the market. For us, growth of just 1% in the US market would be a considerable success, representing the delivery of 300 million meters of our fiberglass-strengthened composite reinforcements.
What does Elium® resin offer for thermoplastic composite reinforcements?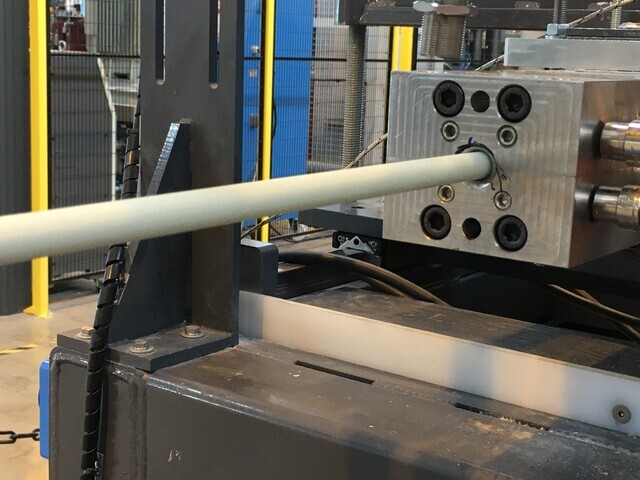 S.B. – Firstly, considerable improvement in productivity at the level of the supply chain. At present, the supply chain for thermoset resin reinforcements is not very responsive and not very flexible: rebars need to be supplied in the right shape and length from the manufacturer's plant to the construction site. This can take an average of six to seven weeks and deliveries are often over long distances. The consequences of this are regular losses over this period as the construction project evolves. By using Arkema's Elium® resin, Sireg has developed a heat bending machine and a procedure that can be carried out close to or even on the construction site. The result is considerably lower transportation costs, as the reinforcements are delivered straight and flat, and there are few or no losses, as they are bent on the construction site at the last minute to the desired length and shape. Sireg Geotech advises and supports bending centers and construction companies during this stage.
Is its performance similar to that of steel reinforcements?
S.B. – Absolutely, this is vital if we want to persuade the construction industry to take up this new technology, now that the obstacle of production complexity has been overcome. I would even go further in terms of performance, as composite reinforcements do not suffer from the wear and tear that the metal can experience. For structures such as bridges—or coastal structures more exposed to corrosion—this may prove valuable in terms of safety, durability and cost: a bridge with composite reinforcements can function without maintenance costs for 100 years. Lastly, to go back to production, we can envisage including seawater in the production process for concretes that use thermoplastic reinforcements without this posing a problem.
What about their recyclability?
S.B. – With Elium® resin, we can claim zerowaste production. All production waste is crushed and reused for other applications. But the major contribution of this innovation is not recycling but limiting losses at the production stage thanks to the flexibility provided by shaping reinforcements closer to the construction site at the right moment.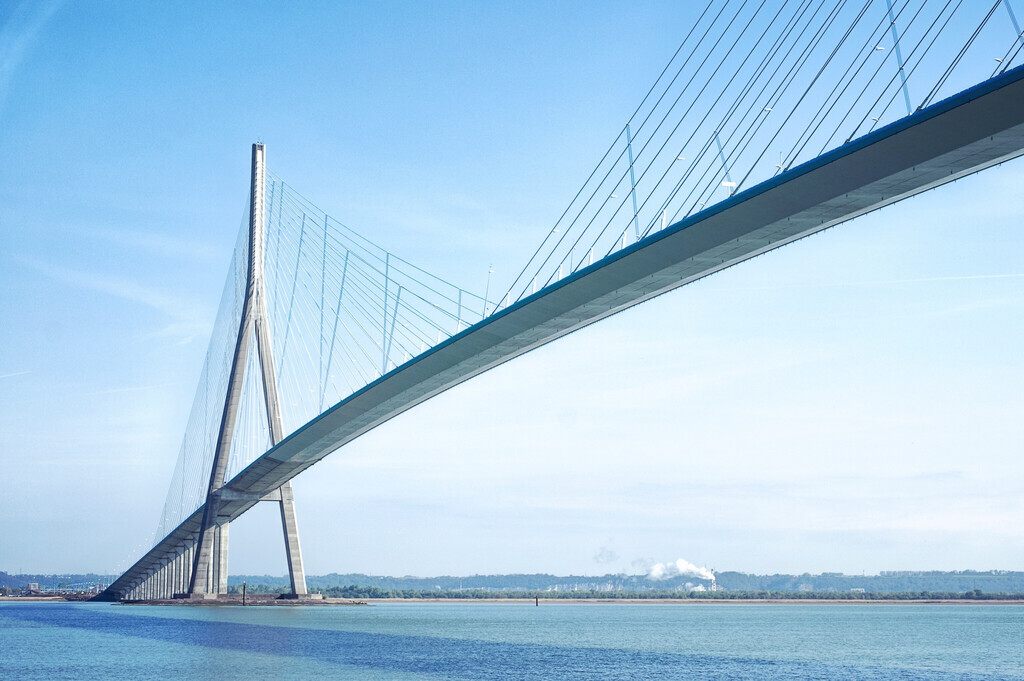 How are you working with Arkema to bring about this innovation?
S.B. – We are working together on a number of levels: in R&D, to identify the right Elium® resin formulation to give thermoplastic reinforcements the expected mechanical and durability properties; and during the manufacturing trial stage in order to perfect and improve this stage. Lastly, promotion and communication are a key aspect and the support of a worldwide composite materials expert such as Arkema is essential in convincing the civil engineering community of the relevance of this breakthrough innovation. ■
Sonja Blanc is Chief Executive Officer of SIREG GEOTECH. Since 2009, she has strengthened the Group's R&D and driven forward its international expansion. Sireg Geotech specializes in products in thermoplastic, thermosettable and composite materials for
ground consolidation during tunnel excavation, for the reinforcement and restoration of infrastructures, and damaged historic buildings. Sustainability and taking account of environmental concerns are central to its strategy.
Its R&D efforts have won a number of awards over the last few years, including the JEC Innovation Awards in Paris in 2019 in the "Constructions & Infrastructure" category for its "Bendable thermoplastic composite reinforcements for concrete" project in partnership with Arkema, the University of Miami and the National Cooperative Highway Research Program in the United States.
In 2019, at the JEC Innovation Awards, Arkema and SIREG were winners in the "Construction" category for the development of reinforcement bars for concrete and composite cables in Elium® resin. Designed in partnership with Sireg, the University of Miami and the National Cooperative Highway Research Program, this technology uses Elium® resin.
See also
Back to all articles
Expansion of additive manufacturing: 5 cases of industrial application
08/05/2019