Products and markets
The Arkema Coating Resins (ACR) Global Headquarters is based in Cary, North Carolina. The business provides strategic direction and innovative research. ACR offers a range of waterborne, solvent-borne, and powder resins along with additives for formulators of architectural coatings, industrial finishes, construction products, traffic paints, sealants, adhesives, inks, floor care, and graphic arts products. The business maintains operations worldwide, providing customers access to products, R&D resources, and sales support spanning many different industry segments.
Cary, NC overview
The Cary headquarters location is host to over 80 employees, comprised of representatives from all business functions. These teams coordinate the management and finances of the business, as well as research and manufacturing activities. Cary serves as a coordination center of the Arkema Coating Resins' activities worldwide and engages in projects across all regions.
Safety at Cary
Safety is extremely important to the Cary family of employees. The facility is proud to have operated for over eight years without an injury. Our interdependent safety culture is built on a strong foundation of hazard recognition and mitigation and is reinforced through ongoing training, observation, and adoption of best practices.
The experts: Cary scientists and support staff
The research and product development activities conducted in Cary center around the development of novel waterborne and high solids acrylic binders. Research is focused on developing products for a wide range of field-applied, factory-applied and functional coatings that are found in paint, adhesives, traffic markings, construction products, and the like, etc. Wherever a surface can be beautified or protected, you will find Coating Resins products.
Key figures for 2019

Number of employees

85

Local economic impact (payroll/utility/property taxes paid annually)

$13.2 million

Investment in health, environment, and safety

The site utilizes a Behavioral Based Safety program where all employees are required to make formal observations of onsite activities to improve safety performance.
Physical improvements to Pedestrian Walkways and Parking Lot configuration to improve safety conditions for employees and visitors.
No chemical release requiring agency notification nor involving environmental consequences has occurred during the history of operations.

Safety record

15+ years without a lost-time injury

Awards/certifications for safety, environmental, and quality


Recognized for 'Outstanding Occupational Safety Performance' (15 yrs. running) by the American Coatings Association
Last updated: October 2020
Community involvement
We have been active in the Cary community since locating here in December 1984.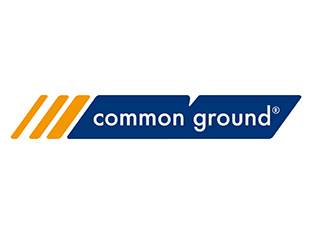 The Arkema Group, through its Common Ground® program, is committed to building relationships between our Company and its communities. Community relations enable the Group to open up its sites to the outside world and establish genuine relations of trust with all its stakeholders.