West Chester, Pennsylvania
Products and markets
A division of Arkema Inc., Sartomer's West Chester, Pennsylvania site produces specialty acrylate and methacrylate monomers and oligomers used by other manufacturers in the following applications:
Coatings
Graphic Arts
Electronics
Adhesives and Sealants
Advanced Materials
Chemical Intermediates
Personal Care
3D Printing
Key figures for 2020

Number of employees

75

Local economic impact (payroll/utility/property taxes paid annually)

~$10 Million

Investment in health, environment, and safety

$500,000

OSHA Voluntary Protection Program (VPP) "Star" site
The site utilizes an integrated computer-based technology for process monitoring and control
In-house Emergency Response (ERT) and all operating shifts have ERT-trained employees who are trained at Delaware State, Texas A&M, and Maryland Fire & Rescue fire schools
Hazardous waste operations emergency response (HAZWOPER) confine space rescue trained employees
Personnel trained in First Aid, CPR, AED (Automated External Defibrillation)
Member of CHEMTREC® (Chemical Transportation Emergency Center)

Safety record

8+ years without a lost-time injury

OSHA Voluntary Protection Plan (VPP) Star Site

Awards/certifications for safety, environmental, and quality

Recurrent winner of annual American Chemistry Council Safety Award
Awards/certifications for safety, environmental, and quality
Community involvement
Science Teachers Program - Sponsor teachers from local schools to team with Sartomer mentors to review science experiments and teaching techniques for the fall semester.
Local Emergency Planning Committee (LEPC) - We are a member and provide technical expertise.
Community Advisory Panel (CAP) - This group was established to give residents a voice. As a CAP member, we meet annually to answer questions, offer suggestions, and talk about issues important to the surrounding community.
Member of the West Chester Chamber of Commerce.
Sartomer Environmental Scholarship - An internship at Sartomer is given to one West Chester University student every year. This can lead to employment at Sartomer following graduation.
Partner with Drexel University for a co-op program where an Engineering student works on various projects throughout the plant in order to further his or her education.
Run various drives for local establishments including the Chester County Food Cupboard and the Chester County Hospital.
Local Fire Departments - Financial support and training partnership.
Employee-initiated donation request program.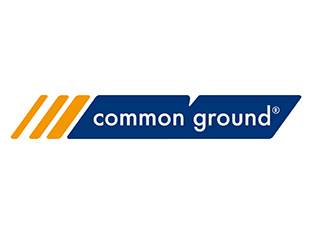 The Arkema Group, through its Common Ground® program, is committed to building relationships between our Company and its communities. Community relations enable the Group to open up its sites to the outside world and establish genuine relations of trust with all its stakeholders.
Last updated: January 2021
CHEMTREC® is a registered trademark of the American Chemistry Council, Inc.
United Way® is a registered trademark of United Way Council of America.