08/02/2019 - 4mn
Thinking beyond printing: the full value of additive manufacturing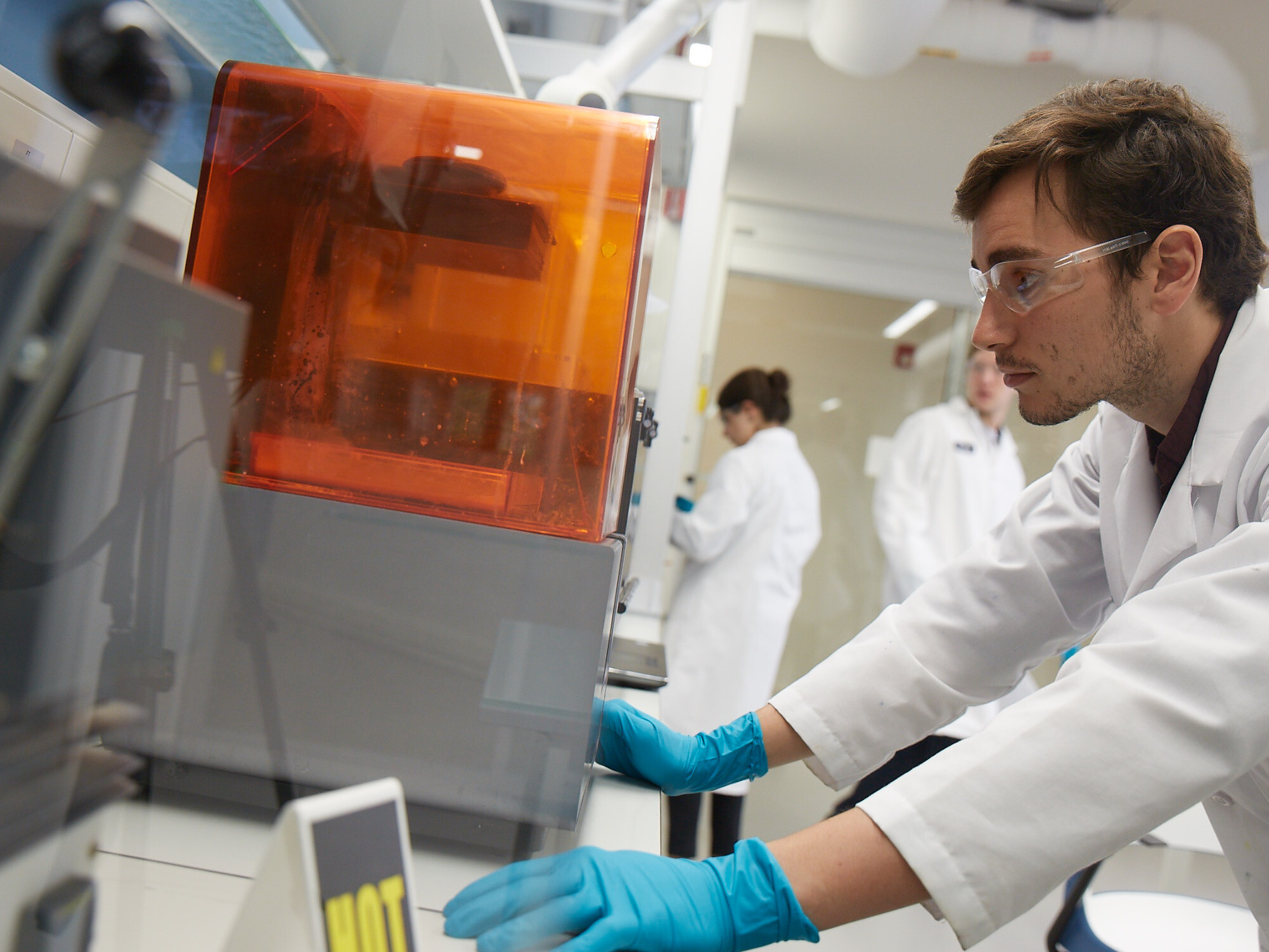 From its origin in testing and prototyping, additive manufacturing has quickly expanded its capabilities to enable the production of reliable, functional end-use parts that are lighter, more resistant and more versatile. Thanks to quicker turnaround time, reduced cost per part and a large portfolio of high-performance materials, additive manufacturing is now challenging business models at every level from product design and manufacturing to supply chain.
Airbus A320 engines contain several 3D-printed parts. In the United States , Lockheed-Martin manufactures 3D-printed titanium domes for satellite fuel tanks, reducing lead times from 20 months to just two weeks. Inevitably, additive manufacturing also has a presence on major industry shop floors where major players in automotive, oil and gas, and medicine have integrated additive manufacturing into their production.
The impact of additive manufacturing goes beyond the manufacturing itself – it implies potential shifts in entire value chains and business models. Thus industrial players have the opportunity to reconsider their business models in terms of partnerships, localization of their production, and use of 3D printing in as a complementary to conventional manufacturing technologies or even consider the creation of dedicated 3D production site
Decentralized manufacturing
During the last two decades, the global tendency has been to relocate manufacturing to countries with lower labor and operational costs. However, with digitalization and the advantages of additive manufacturing, a shift in global supply chains could be provoked by relocating the production sites closer to the final customer. For example, parts could be redesigned in a way that would necessitate fewer production steps and result in material savings.
Perfectly suited to lean management, additive manufacturing could optimize the supply chain and operations thanks to a better responsiveness in terms of delivery times and production in proximity to the end user. Similarly, after-sales policies and purchasing strategies will be impacted by the production of on-site one-piece parts limiting spare parts inventory and simplifying inventory processes. On the other hand, the logistics management of maintenance will also be simplified, thanks to the possibility of printing on-site replacement parts.
In the same way that the Industrial Revolution and IT transformed the world, additive manufacturing is going to disrupt global industry in the 21st century. Today the pioneers of additive manufacturing are thinking beyond the printing process with one goal: creating more value.
Additive manufacturing is already changing the way we think about design, from conceiving the idea all the way through to manufacture and sales. However, despite a dynamic development, the 3D printing sector is still seeking to associate two worlds that are unfamiliar with each other while trying to influence one another: on the one hand, printer manufacturers are unaccustomed to industrial constraints. On the other hand, manufacturers are still in the process of discovering the digital world, its players, its limits and its opportunities.
If the connection seems difficult to establish, one player can act as a facilitator: the material manufacturer. By helping the 3D printing machine manufacturers for many years to develop efficient printing processes while continuing to develop solutions for traditional production processes, material manufacturers have a deep knowledge of the constraints of these two types of companies. When the race for value creation is in full swing, material producers can accelerate the process of mutual learning, and ensure that all ingredients are brought together to gain comprehensive additive-manufacturing value.