Mar 7, 2019 - 8 mn
Elium® resin: a disruptive innovation in the world of composites?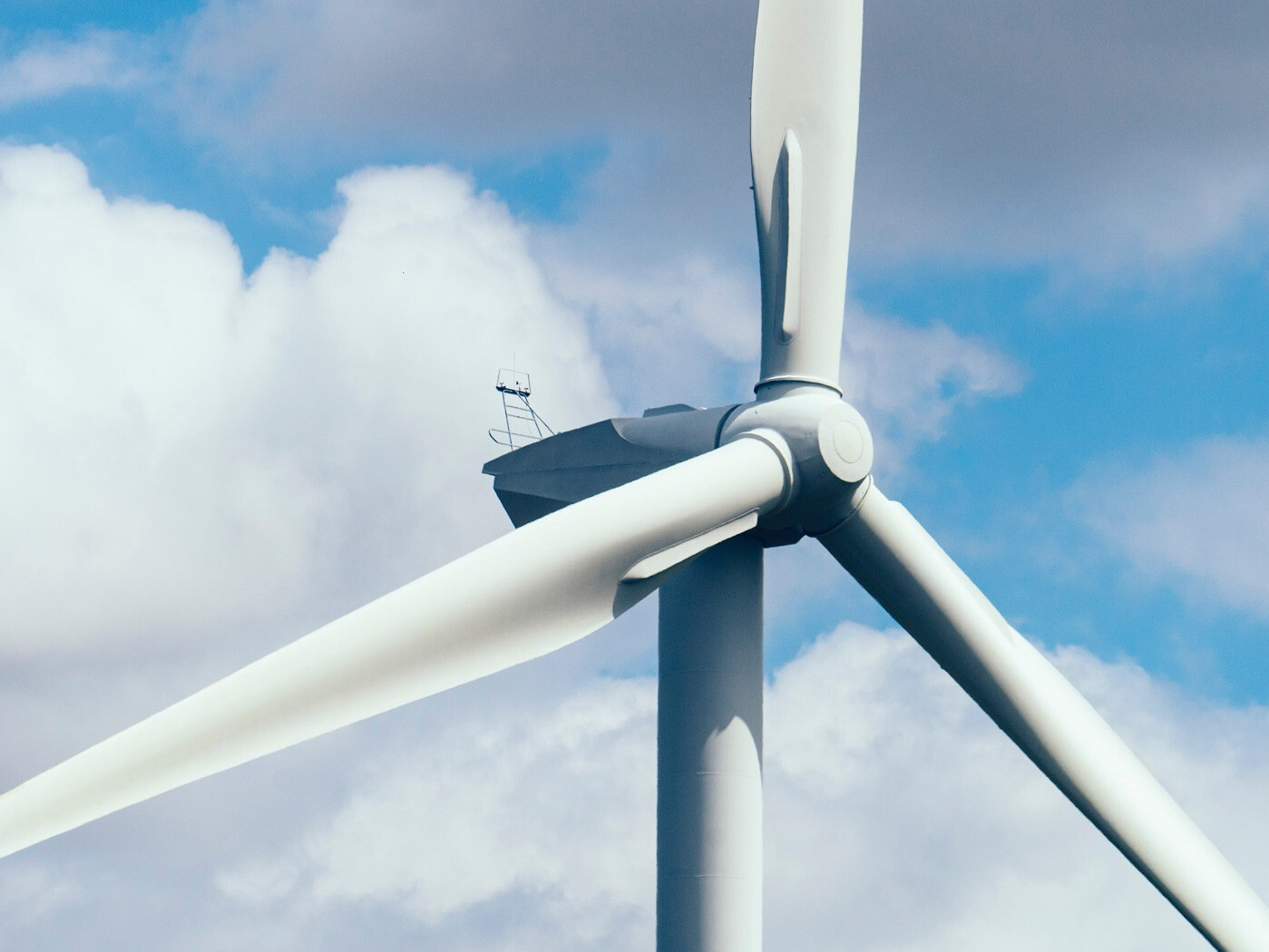 With its Elium® liquid thermoplastic resin, Arkema is bringing a unique solution to the market for the manufacture of composite parts, based on the same manufacturing processes as those used by fabricators to produce thermoset resin parts. It offers the tremendous advantage of recyclability, but also of thermoforming and thermowelding. Many sectors could benefit from these key assets: wind energy, automotive, construction and sports.
The next generation of wind turbine blades will be made of thermoplastic composites
Bart Roorda, CTO of Sinoma
This opening statement at the Wind Turbine Blade Manufacture international conference in Düsseldorf in December 2018, by Bart Roorda, CTO of Sinoma, one of the leading wind turbine blade manufacturers in China, sets the tone. Nowadays, the blades on the 20,000 wind turbines—i.e., about 550,000 tons of composites!—installed around the world every year are made from fiberglass or carbon fiber/epoxy resin-based thermoset composites. Their lightweight, solid and impact-resistant characteristics make them the top choice of materials for this application. But they have one major drawback: they cannot be recast and the end of life issue for the composites used in these blades—as well as in a wide range of other applications—is likely to become a major environmental problem within the next few years.
Winds of opportunity for Elium® in the wind turbine sector
The global fleet of wind turbines is growing by between 10 and 15% every year (source: Global Wind Energy Council). In this flourishing market, the Elium® thermoplastic resin that enables the manufacture of blades in recyclable composites thus represents genuine innovation and a promising alternative. Convinced of the outstanding potential of this resin, Arkema is conducting several joint projects aimed at demonstrating the feasibility of the industrial production of prototype blades in Elium® resin, based on the processes commonly used for epoxy resin blades.
In France, Arkema has joined forces with Plastinov and other innovative SMEs in the Effiwind project, with financial backing from the Aquitaine Regional Council and the Ademe (Agence de l'environnement et de la maîtrise de l'énergie [French agency for the environment and energy control]) with the objective of making blades in fiberglass and Elium® resin for improved energy performance. The manufacturing process for 25-meter blades has already been validated: "We have confirmed the industrial viability of these blades and the rapidity of their production. We are now in a phase of material performance characterization and dynamic and resistance tests on the blade with an independent body which will enable DNV GL certification by the end of 2019—the key to selling our resin to blade manufacturers," explains Guillaume Clédat, Elium® Development Manager at Arkema.
Convincing initial tests run in-house by Arkema's R&D Department have already demonstrated that a part made of Elium® composite offers greater resistance over time than thermoset composite parts, with 10 times greater resistance to fatigue.
In the United States, in 2017, Arkema and its partners—including TPI, the leading US blade manufacturer—were at the Institute for Advanced Composites Manufacturing Innovation (IACMI), the major American investment program in composites, to manufacture a 9-meter prototype blade made of 100% Elium®-based composites, in order to demonstrate the simplicity of the infusion method, its mechanical qualities and its benefits for the environment. A liquid like the epoxy resins, Elium® resin allowed the same molds as for the thermoset composites to be used. But it required less energy consumption because the molds did not need to be heated and manufacturing was carried out at ambient temperature. A further advantage was that the blade elements were assembled simply by gluing, with no added heat source, in contrast to thermoset gluing. It was even possible to assemble certain elements of the blade simply by thermowelding, allowing for considerable savings in terms of time and manufacturing costs. "Since then, we have made a new 13-meter prototype blade which has demonstrated a 20% savings in manufacturing time compared to epoxy blades," explains Guillaume Clédat.
Arkema rises to the challenge of recyclability of Elium® composite parts
A sizable ecological challenge will need to be solved when the time comes to recycle the millions of tons of wind turbine blades in epoxy composites, but also the thermoset composites used in cars, planes, trucks or construction. These thermosetting materials are very difficult to recycle and in some cases, recycling is not economically viable. Currently, they are most often sent to landfills or incinerated at the end of their life cycle.
Relying on Elium®'s thermoplastic properties, i.e., its recasting capacity, Arkema has already been able to demonstrate the recyclability of small Elium® parts on a laboratory scale. A new phase is underway, aiming to demonstrate the recyclability, at a competitive cost, of very large parts in Elium® composites.
We have decided to recycle a 25-meter blade weighing 2.5 tons: this will be done in three steps, sectioning, then grinding into granules and finally the heating step to depolymerize these granules so as to collect both the Elium® resin and the glass fibers. We are looking into developing a sufficiently effective process to produce a competitive recycled resin with exactly the same qualities as a virgin resin. There would then be opportunities to produce new wind turbines or parts for the automotive sector
Guillaume Clédat - Elium® Development Manager at Arkema
A multipurpose resin which can be adapted to all composite processes
Aside from the potentially very lucrative wind turbine market, the Elium® resin enables the production of a wide variety of continuous carbon fiber or fiberglass thermoplastic composite parts of all sizes and in complex shapes. Its economic benefit comes from two major features: its easy implementation with short setting times at ambient temperature and its compatibility with the many technologies for transforming thermosetting resins, thereby limiting investment costs for fabricators already equipped with these machines. The Elium® formula is then adapted to the processes in question and the target applications. These technologies are: infusion (technology used for wind turbine blades or for boat hulls—see insert below), Resin Transfer Molding (RTM), Sheet Molding Compound (SMC), pultrusion and permeated tapes.
Arkema is attempting to test its resin on all these processes by joining forces with major fabricators in order to manufacture specific parts for the target markets.
RTM and SMC molding processes for parts for the automotive or railway sectors
In association with the IRT-M2P (Institut de recherche technologique Matériaux, Métallurgie et Procédés [Institute for technological research in materials, metalworking and processes]) in Metz and various French automobile and auto parts manufacturers, Arkema took part in the Fast RTM project in 2016. "We created an industrial pilot to demonstrate the possibility of the mass production of auto parts—bodywork or structural components—in Elium® composite and carbon fiber or fiberglass matrices, at the production rates required by the manufacturers: one part every two minutes," explains Michel Glotin, Materials Scientific Director at Arkema.
This project was able to confirm that rapid integration of composite parts in Elium® resin could take place on automotive production lines. In the context of a European project backed by the European Institute of Technology - Raw Materials (Berlin), notably in collaboration with Spanish partner Mondragon-Batz, structural reinforcement components for intrusion-resistant doors were able to be manufactured in Elium® resin-based composite using this process.
Another proven technology, SMC (Sheet Molding Compound) is a well-known and widespread process among thermoset resin fabricators. Through this process, in partnership with German chemical specialists BYK-Chemie and the global formulator and manufacturer of thermoset composites, IDI, Arkema was able to produce parts in Elium® filled with carbon fibers at a very competitive cost. This process is used for compression molding—often of very large components or complex components—requiring high levels of mechanical resistance. Its excellent surface appearance, fireproof properties and high electrical insulation make the Elium® composite manufactured by SMC the ideal material for bodywork panels and various structural components for the automotive or railroad sectors. Composite parts designed by SMC are being considered in particular to replace the metal in bodies-in-white and other structural components for automobiles. Weighing 30 to 50% less than the same parts in steel and just as resistant, these parts in Elium® meet the modern-day challenges of lighter automobiles.
Pultrusion process for concrete reinforcement bars and cables for prestressed concrete
Elium® resin has also been tested on standard pultrusion machines, again with IRT M2P in Metz, to produce ultra-resistant bars and cables. Mastering this manufacturing technique opens up perspectives mainly in the construction sector, with a flagship application: fiberglass-filled reinforcing bars for reinforced concrete. These will replace some of the metal rebars commonly used in the construction sector, with the added benefit of corrosion resistance in structures exposed to harsh environments such as marine applications. Above all, these Elium®-based composite reinforcing bars offer a considerable advantage over the rigid thermoset composite reinforcing bars already used in certain constructions: "They can be 'bent' by thermoforming, so they are perfectly suited for consolidating complex structures. This reduces the costs of pre-customized shaping," explains Guillaume Clédat, who initiated this development.
Another application targeted by Elium® due to the mastery of the pultrusion process: the reinforcing cables for prestressed concrete used in segmental bridge construction, as a replacement for the steel cables and strands which are often prone to corrosion. Elium® resin is reinforced with fiberglass by pultrusion then several pultruded rings are combined and thermoformed to make up the cable.
With a view to experimenting both of these promising developments in the construction and civil engineering sectors, Arkema has joined forces with Italy's Sireg, manufacturer of composites for consolidating ground, tunnels and other infrastructures. The first test sites have already been planned in several parts of the world.
Elium®-permeated tapes cured by UV Initiation
Elium® resin can also be used to soak carbon fiber or fiberglass tapes which are then deposited on preforms by automated positioning: the tape is unwound and is permeated at the same time with Elium® resin before being positioned on the form. The resin-soaked tape is then instantly polymerized by UV rays. "This process is highly innovative and you save time because polymerization is immediate," says Guillaume Clédat.
With this technology, Arkema has already designed, in partnership with Mäder (an additives manufacturer, in particular photo-initiated additives) and MF Tech (manufacturer of filament winding machines) an 80 L hydrogen tank capable of withstanding very high pressures.
An infinite scope of applications
The mechanical performances of Elium® composites and the versatility of this resin in terms of transformation processes open up a vast range of developments over a multitude of markets. "Parts for the sports sector have also already been produced in Elium® composites: cycling shoe soles made together with the Singapore Institute of Sport Research, tennis rackets, hockey sticks, helmets, etc. Since Elium® resin arrived on the market, we have been approached by various SMEs attracted by its unique characteristics. This resin has huge potential in the race for increasingly high-performance and lightweight materials which are easy to use and above all recyclable. We are just at the beginnings of its development," concluded Guillaume Clédat enthusiastically.
Elium® "infuses" into the water sports sector…
As part of its sailing sponsorship with Team Lalou, since 2016 Arkema has been helping build a Mini 6.50 prototype, a monohull sailboat with a hull and deck made entirely of Elium® thermoplastic resin, by carbon fiber infusion. After 2 years of sailing, including two transatlantic voyages, the Mini 6.50 has proved itself in terms of its solidity.
Won over by the performances of this Elium® prototype, in 2019, Brittany-based Ouest Composites has just manufactured the underside of a semi-rigid boat in Elium® by infusion molding, also in partnership with Arkema.
See also
Back to all articles
Recyclable thermoplastic composites sailboat construction project: skipper' story of engagement for sustainability
Dec 9, 2021
Recyclable composite sailboats: Interview with the innovative startup Northern Light Composites
Dec 14, 2021