Interview with Quentin Vlamynck, Arkema 4 skipper
What's your take on this latest episode of the Pro Sailing Tour?
It was a great offshore sailing experience. This Final Rush was a major first for Arkema 4 and for us, finding ourselves in a long offshore race event. We managed each segment of the course very well, properly handled and repaired the minor damage we sustained, and, above all, we're really very pleased with the way the boat performed.
The conditions in the Mediterranean were highly variable and not particularly easy to cope with. We actually reached our maximum speed at 39 knots a few hours after we left Toulon. And, with Arkema 4 suited to upwind sailing, we knew how to make the right strategic decisions.
You finished 2nd in this 1st edition of the Pro Sailing Tour. Did you achieve what you set out to do?
Honestly, we couldn't have hoped for better! The boat is fast and reliable, and cohesion within the crew is very strong. From the first episode in Brest last May, we were aiming for good results and our endeavors paid off. We won some of the legs, in particular the 24hr Challenge in La Rochelle. We managed a good pace, and we made sure that the boat was thoroughly prepared between each event. And then, the relatively young age of the team benefited from a considerable asset: Lalou's huge experience.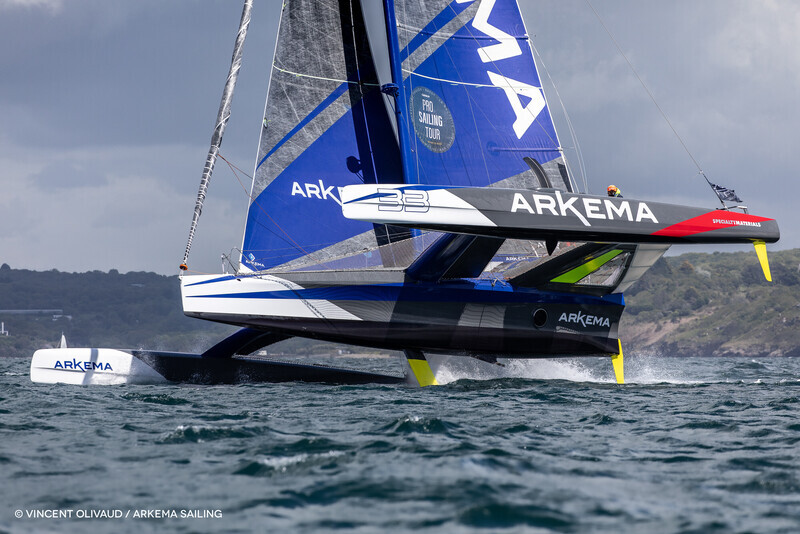 Arkema 4 off Brittany
What aspects of the trimaran would you say can be improved or even optimized before the Transat Jacques Vabre?
We're already very happy with the ergonomics on board. On Arkema 4, we put the comfort of the crew first and we can tell for sure. We still have some adjustments to work on, including improving the roof's waterproofing and the helm station... These are details that can make a difference.
Can you tell us about the sporting level in the Ocean Fifty Class?
It's very high indeed! The crews are on increasingly good form, and from a sporting point of view it's very interesting to have a close race.
The Transat Jacques Vabre promises to be a great competition but in very different conditions as it will be offshore and with a reduced crew. The relationship we have with Lalou and the trust we have in the boat clearly will be assets for us!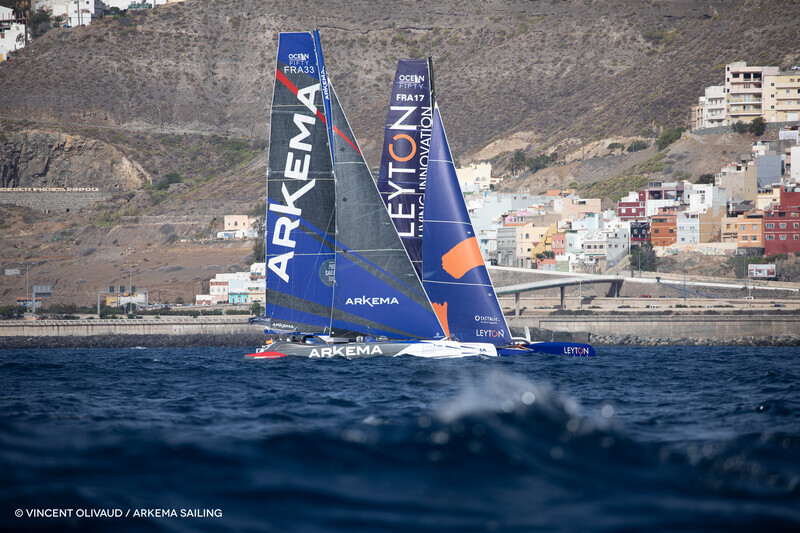 Arkema 4 sailing
What's your program in the coming weeks?
We're going to have a few days off before getting started on the pre-Transat Jacques Vabre overhaul. We will return the boat to the water a few days before it's christened in Bordeaux on September 27th.
We're also going to get back to our physical preparation with Lalou with a complete training schedule so we can be on peak form by the start of the Transat!