The Arkema Carling plant is specialized in Coating Solutions with acrylic monomer production, research and process activities. Since 2008, Arkema has also operated a superabsorbent production unit on behalf of the Japanese company Sumitomo Seika.
The Carling production plant
Located in eastern France and at the heart of Europe, the Carling plant enjoys an exceptional geographical location.
With its 87 hectares, it is one of the major players in the region's economic pool and one of Arkema's largest industrial structures in France.
The hub currently comprises:
Acrylic monomer and polymer superabsorbent production units
The Acrylic Research and Process Center, a center of excellence to benefit Arkema's acrylic activities in Europe and worldwide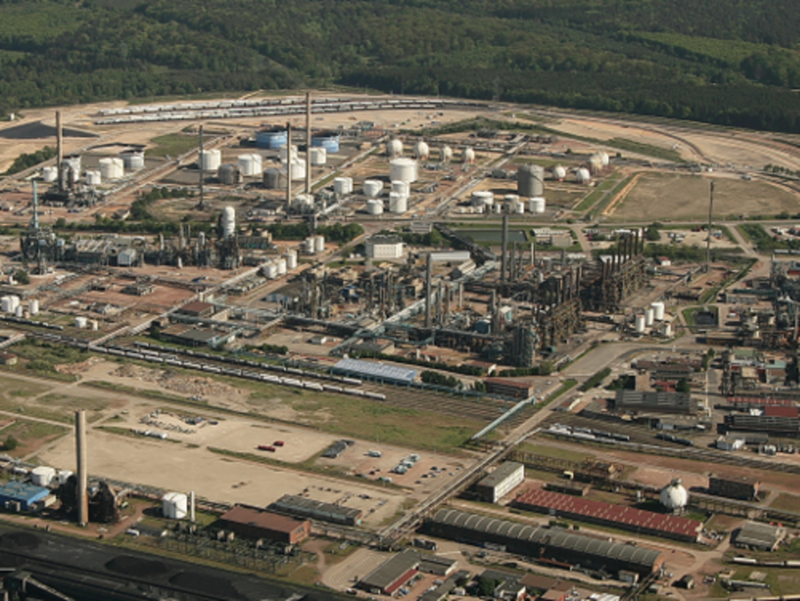 With a workforce of 380 employees, the Carling/Saint-Avold plant works with nearly one hundred outside companies representing approximately 250 direct induced jobs. Acrylic acid, acrylic monomers, and superabsorbents produced at Carling/Saint-Avold are critical, high-performing components in many everyday objects:
Acrylic acid and its derivatives are used in the manufacture of paints and varnishes, adhesives, and products intended for water treatment, as well as in the production of specialty polymers and the making of paper and carbon fibers.
Superabsorbents contribute to the efficiency and comfort of baby diapers, incontinence or feminine hygiene products, and also help to protect underwater cables.
In total, 450,000 metric tons of products are shipped to more than a thousand customers in 70 countries each year.
In 2009 and 2010, two new production units for acrylic derivatives became operational at the site. Launched in the fall of 2013, a new superabsorbent production unit has doubled the site's superabsorbent production capacity. Investments totaling €40 million were used to modernize the site between 2010 and 2012. On average, €20 million is invested in the site each year, including €2 million to €3 million on safety (workstation improvement, fire system, etc.).
The Carling/Saint-Avold plant's facilities are classified as "high-threshold Seveso" and their operation is subject to very strict regulations. Relying on a strong integrated management system (AIMS) comprising all internal requirements relating to Health, Safety, Environment and Quality, the site's teams have developed a strong culture of safety with various local manufacturing partners.
The factory has an Internal Operation Plan (IOP) establishing the disaster contingency plan in the event of a disaster that does not extend beyond the perimeter of its site. The IOP is supplemented by the Special Response Plan (SRP) to mobilize government interventions under prefectural authorities, if necessary.
The hub has a team of professional and auxiliary firefighters, shared with the other operators present on-site, as well as their own intervention vehicles.
For the sake of preserving the environment, the site operates two industrial wastewater treatment units: one biological and the other physicochemical. Arkema processes its own effluents there as well as those of the other hub manufacturers.
Community involvement
As part of the Common Ground® initiative, the Arkema Carling/Saint-Avold hub maintains a dialogue with local residents and organizes guided tours of the manufacturing site and the R&D center.
For example:
Regular visits from surrounding schools, such as Lycée Charles Jully
Tour of the hub by CODERST Departmental Council for the Environment, Health and Technological Risks (Conseil départemental de l'environnement et des risques sanitaires et technologiques)
Visit by chemistry students from the Faculty of Strasbourg