Arkema is the main sponsor of the Sail for Water association as part of the latter's mission to "take action to support universal access to clean drinking water". In the face of the global issue of water quality, Arkema has decided to support this fledgling NGO and lend it its support by supplying water filtration equipment. This humanitarian round-the-world adventure is due to begin on Sunday 11 October in Toulon (83 – Var, France) and will take three years to complete.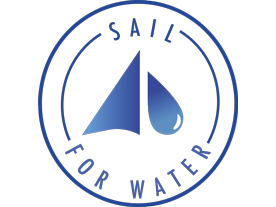 "The mission of the Sail for Water NGO, which is to hand out filters that turn water into drinking water, is fully consistent with Arkema's values", states Heike Faulhammer, Vice President Sustainable Development at Arkema, who concludes:
"The humanitarian commitment of these young people to the populations that are most fragile and most exposed to the issue of water is an act of solidarity and responsibility. Simplicity, together with the dedication to performance and results which they show, are also behaviours which strike a chord in our Group."
The water market, a major business for Arkema
The world's ever growing population combined with the harmful impact of climate change are placing stress on water resources that will go on increasing over the years.
The Group is aware of its responsibilities as a chemicals producer, and has made access to drinking water one of its research and innovation areas.
As a supplier to the water market, Arkema plays a role at various stages of the drinking water cycle. Developing cost-effective processes to address growing demand for drinking water is one of the Group's challenges.
Arkema jointly designs, with its customer partner Polymem, hollow fibre filter cartridges from PVDF Kynar® fluorinated polymer for water treatment. This technology is being increasingly used to turn dirty unsafe water into clean drinking water, and allows finer filtration of particles while ensuring superior mechanical and chemical resistance of equipment.
This partnership therefore ties in with the Group's social, societal and environmental commitment, and bears testimony to its desire to support projects that are consistent with its activities and values.