Arkema at the Mondial des Métiers careers expo
An essential event for anyone wishing to take charge of their professional career, the Mondial des métiers is an annual forum promoting chemical industry professions for the Group.
Arkema, a partner in this special event in the Auvergne-Rhône-Alpes region for more than ten years now, presents all of its activities there via its Pierre-Bénite hub, and its Jarrie and Genay plants:
Human resources and support functions
Laboratory, research, and development professions
Production professions
Quality, health, safety and environment (QHSE) professions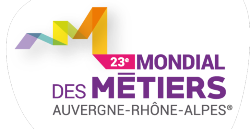 Our employees act as ambassadors, presenting the chemical professions by center of expertise, and sharing their experiences. Visitors can thus understand the effect of dispersing and thickening agents on material transformation or participate in a workshop operation computer simulation.
It is a great way to discover a passion while learning about the role chemistry plays in the products we use every day. Training organizations in the chemical sector representing all levels of education—from undergraduate to PhD — are of course present at the Mondial des Métiers. They provide additional information to steer those who may someday play a part in this industry, maybe even at Arkema, in the right direction!
The Mondial des Métiers in key figures
119,000 visitors
4 days of events
72 professional fields represented
700 professions and positions presented, including 100 with demonstrations