Aug 5, 2019 - 5mn
Expansion of additive manufacturing: 5 cases of industrial application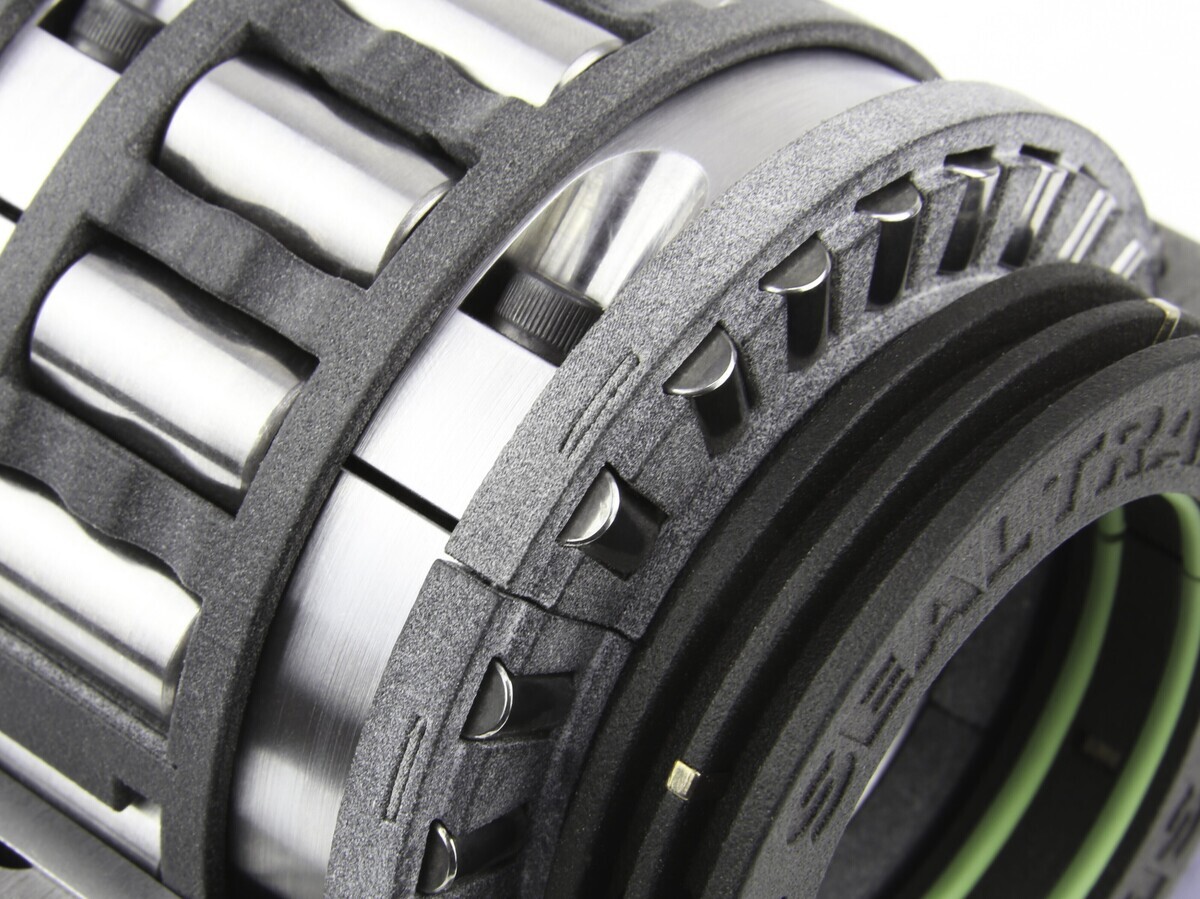 Thanks to advanced materials, additive manufacturing is accelerating its pace in development of new applications in industry. Today 3D printed parts are already in use in highly demanding industries such as aerospace, automotive and the medical industry. Lighter, stronger and more resistant materials are driving new ways of designing and manufacturing products.
Today, advanced material innovation combined with additive manufacturing technologies are driving industrial production by 3D printing. Five examples as follows:
Aerospace: metal replacement with PEKK polymer
Reducing the weight of vehicles or machinery is one of the key challenges in aerospace and automotive industries. 3D printed parts using high-performance polymers such as PEKK can potentially replace heavier metal parts.
A single-piece component can be designed to replace a large assembly of several components. Hexcel's HexPEKK™ parts, printed with PEKK and carbon fiber, simplify the complex duct system by printing built-in features directly into the structure. These pieces allow a reduction in time and cost of assembling different components by printing the entire part three dimensionally. Additionally, because of its high temperature endurance, as well as mechanical and chemical resistance, it can lightweight pieces by replacing the magnesium or aluminum in traditional parts.
Machinery: improved design and ease of use with polyamide 11
The ability to print a mechanical part in once piece with all integrated features is one of the key advantages of additive manufacturing technologies. Bowman International produces a unique triple labyrinth cage for split bearings with polyamide 11. The bearing is an important component in any mechanical machinery applied in power generation, manufacturing and aerospace. Bowman bearing cage is very easy to fit onto rollers thanks to its unique design without joints and spring plates. This revolutionary design will ease the maintenance work by simplifying the mounting without any tools. Polyamide 11 is the only material that has enough ductility and fatigue resistance to withstand the cage's click-fit system. Thanks to Rilsan® polyamide 11's properties and durability, the labyrinth cage is a superior alternative to conventional bearing cages.
Dentistry: reduced time and simple workflow with 3D printed liquid resins
The dental industry is one of the earliest adopters of 3D printing technologies, benefiting from mass customization and on-demand production. Dentca's production of dentures has simplified its processes by implementing digital workflow. The benefits include improved time to market, increased precision of outcomes, reduced wait times, and improved customer satisfaction. Sartomer's UV curable N3xtDimension® engineered resins and tailored solutions, which make up a part of Dentca's 3D printed denture, deliver exceptional freedom of performance design to the denture manufacturing process. Dentca's 100% 3D printed denture is the first of its kind and the first to become FDA-approved within the dental industry.
Safety equipment: Bio-based and custom-made Polyamide 11
HEXR helmet – the world's first ECO bicycle helmet made using 3D printing. Rilsan® polyamide 11 is a unique bio-based material coming from castor oil and it has exceptional mechanical properties. The custom-made HEXR helmets has revolutionized the helmet design that has not changed for over 50 years. The helmet uses a honeycomb core that has been independently tested to be 26% safer than traditional foam helmets. Each helmet is crafted to your head shape from a 10 second head scan making it the most comfortable helmet ever created. Thanks to its low density, polyamide 11 offers flexibility, ductility and impact resistance. The ability to 3D print polyamide 11 has now made it possible to create an unprecedented improvement in safety performance of the equipment.
Athletic footwear: UV curable solutions for exceptional freedom of performance design
The consumer-driven athletic footwear industry demands high performance, comfort, and cutting-edge creative design. Carbon® is revolutionizing footwear manufacturing by combining advances in 3D printing technologies with innovative material science. Their collaboration with Adidas to mass produce mid-soles for Futurecraft 4D shoes is an example of the potential for digital manufacturing at scale. Arkema's Sartomer business line has partnered with Carbon to help scale-up their liquid resin to achieve commercial manufacturing of Carbon's unique elastomeric materials.
Carbon is empowering companies to embrace a new way of manufacturing with improved performance, fast and simplified production, and unprecedented geometric design possibilities. Carbon's lattice structure, printed with highly engineered resins, gives a unique foam-like lightweight foundation with superior performance adapted for enhanced shock and stress absorption. The printed parts are designed for performance, with high elasticity, tear resistance, and resilience. 3D printing materials engineering is allowing new possibilities to address the world's most exciting design and performance challenges.