Arkema is a global manufacturer in specialty chemicals and advanced materials, and is present in Korea, one production site, and one R&D center. The Group's main customers in the country operate in construction, automotive, electronics and petrochemicals.
Arkema was established following the spin-off of Total SA's chemical branch, formerly Elf Atochem. In 2006, the Group was listed on the Paris stock market.
Arkema Korea Ltd was created in 1993, and is composed of several activities. Seki Arkema produces organic peroxides. Rheology and Specialty Additives, an Arkema subsidiary, is a worldwide leader in dispersants, thickeners and rheology modifiers. Finally, the innovation center founded in partnership with HanYang University in 2016 focuses on research into high-performance polymers and renewable energies.
As a global manufacturer of specialty chemicals and advanced materials, Arkema holds world leading positions in 90% of its business portfolio. The Group is consolidating its presence in key growth regions, including Asia. Arkema Korea Ltd has one plant and in order to support innovation with its Korean customers, the Group opened an R&D and technical center in the prestigious HanYang University.
Arkema Inside
Discover where our products are in your daily life!
Watch the video or download the booklet to see examples of everyday applications with Arkema products and materials.
We are ISO Certified
We fulfill our social commitments including prioritizing Risk management for the well-being of people and the environment as well as customer satisfaction.
We earn the loyalty of our Customers, Partners, and Interested parties by anticipating their needs and expectations through continuous improvements and an open attitude.
We comply with applicable laws and regulations everywhere we operate.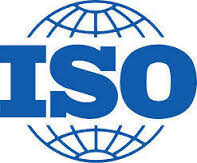 Seki ARKEMA has been certified
ISO 9001
ISO 14001
OHSAS 18001
View our ISO certificates
Select the topic you are interested in:
​​​​​​​Access to a dedicated contact form.